The City of San Fernando in Pampanga is making strides in becoming a sought-after Muslim-friendly destination in the Philippines. The Department of Tourism (DOT) regional office, under the guidance of Regional Director Richard G. Daenos, is taking significant steps to cater to Muslim travelers by enhancing services and amenities to meet their unique needs and demands. With an orientation conducted to understand the preferences of Muslim tourists, Central Luzon aims to provide a warm and welcoming experience to all visitors, regardless of their background.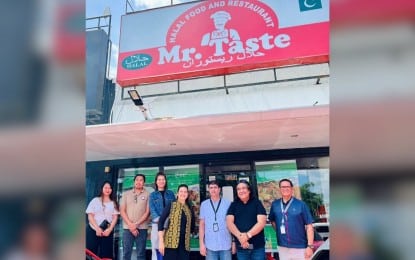 Understanding the Needs of Muslim Travelers
Recognizing the tremendous potential of Muslim tourists as one of the fastest-growing tourist groups globally, the DOT Regional Director emphasized the importance of identifying and improving facilities and services to cater to this niche market. Through education on understanding Muslim travelers and the fundamentals of Halal foods and certification, the region is taking proactive measures to ensure a pleasant and accommodating stay for all its guests.
The Call for Muslim-Friendly Accommodations and Facilities
Central Luzon boasts an abundance of rich natural resources and diverse cultural heritage, making it an appealing destination for tourists. However, to further enhance its attractiveness to Muslim travelers, there is a need for more Muslim-friendly accommodations and facilities. This includes an array of Halal-certified restaurants and easy access to Halal foods and beverages, which are essential for attracting Muslim tourists.
Spotlight on Muslim-Friendly Facilities at Subic Bay Freeport
To exemplify its commitment to becoming a Muslim-friendly destination, the DOT Regional Director, along with DOT Undersecretary Myra Paz Valderrosa-Abubakar, conducted an ocular inspection of Muslim-friendly facilities at the Subic Bay Freeport. The following establishments were part of the inspection:
Moonbay Marina – The Villas
The Lighthouse Marina Resort
Sun Plaza
Shoreline Hotel
Subic Grand Harbour Hotel
Fusion Corner
Leonardo's
Mr. Taste Halal Food and Restaurant
The Subic Bay Metropolitan Authority Tourism Department also organized a rolling tour of Subic Bay's prominent destinations and attractions to showcase the region's commitment to providing top-notch services to Muslim travelers.
Building on Past Success
Central Luzon's efforts to become a Muslim-friendly destination are not new. The region has previously demonstrated its dedication to accommodating Muslim tourists during significant events like the Asia Pacific Economic Cooperation and Association of Southeast Asian Nations (ASEAN) conferences and Southeast Asian Games. These efforts have showcased the region's commitment to providing exceptional services to travelers from diverse backgrounds.
Promotional Activities to Attract Muslim Travelers
To actively promote Central Luzon as a Muslim-friendly destination, various activities have been organized in recent years. Notable events include the 1st ASEAN Halal Expo held in SM Clark, Pampanga in 2019 and the 2nd Philippine National Halal Conference, which took place the same year. These events aimed to raise awareness about the region's readiness to cater to the needs of Muslim travelers and foster a deeper understanding of their preferences.
Central Luzon's dedication to becoming a Muslim-friendly destination is commendable and reflects its commitment to providing outstanding services to all visitors. The DOT's efforts, spearheaded by Regional Director Richard G. Daenos, are geared towards creating an inclusive and accommodating environment for Muslim tourists. By identifying and improving facilities and services, promoting Halal-certified restaurants, and organizing informative events, Central Luzon is well on its way to becoming a top choice for Muslim travelers worldwide. With its rich cultural heritage, natural beauty, and now, enhanced Muslim-friendly amenities, Central Luzon is poised to take the tourism industry by storm and establish itself as a premier travel destination in the Philippines.