Vacation season is in full swing, with summer travel in 2022 likely to surpass that of 2021. This season, August and September are projected to be some of the most popular vacation months too, representing 45% of all summer trips in 2022.
If you're planning to travel before the year's end, you may also be looking for suggestions on must-have gear to help maximize your fun and relaxation, without over-packing your suitcase. Whether you're flying halfway across the world, or driving just a couple of hours from home, here are some tips for a few different summer travel scenarios to help you get a head start on collecting the perfect vacation essentials.
Heading to a music festival
If you're one of the dedicated fans willing to travel hundreds of miles to see bands perform all day long, you aren't alone. Many are willing to go to great lengths to see their favorite artist, with the average distance traveled to attend a music festival between 2021-2022 433 miles. To make the most of your festival experience, try using smart audio glasses like Amazon's Echo Frames — they give you hands-free access to Alexa while also helping you stay present in reality:
While you're traveling to the festival, you can use Echo Frames to jam out to your favorite artists before you see them perform — just say, "Alexa, play Harry Styles on Amazon Music." Designed with open-ear audio, Echo Frames direct sound to your ears while minimizing what others around you can hear. That means you can listen to the top hits and not disturb your friends who may be resting before the day ahead.
If you've traveled far from home, Alexa can also help you find local spots to fuel up before the show. For example, if you're heading to Burning Man, you can ask, "Alexa, where are the top restaurants in Gerlach, Nevada?"
Heading to the beach
A summer classic, beach vacations are a popular trip for families across the country. If you're hoping to last from sunrise to sunset, you'll need the right set of accessories:
Comfortable seating: Upgrade your beach chairs this year to maximize comfort. Look for chairs with built-in cup holders and backpack straps for easy transport on and off the shore.
Sun protection: A Day at the beach is all fun and games until you realize you left your sunscreen at home. Before you head out, make sure to check the UV index before deciding which SPF is best, and reapply throughout the day. And make sure to bring along your favorite sunglasses. Echo Frames come in a polarized sunglass option with UV400 protection.
Relaxation tools: Use your beach trip as a time to relax and reset. Whether it's bringing your new beach ready to a beautiful spot by the water, or doing sunrise yoga to quiet your mind, find what brings you peace.
Flying across the world
Your vacation doesn't have to wait until you arrive at your destination, the journey is part of the fun! Make sure you're well-equipped to make your next flight the most peaceful one yet. To start off your packing list, don't forget to bring earbuds to unlock hours of entertainment to pass the time. If you want to stay fully immersed in your preferred content, like an audiobook, bring along Echo Buds with active noise cancellation (ANC) technology. Try asking, "Alexa, read Harry Potter Book One" to stream the book with Audible.
And if you're going to sleep on the plane, consider bringing accessories like an eye mask or neck pillow to help you catch some Z's. Lastly, get ahead of dry skin due to extended time in the air — don't forget a small lip balm and hand lotion in your carry-on can help you feel your best for the vacation ahead of you.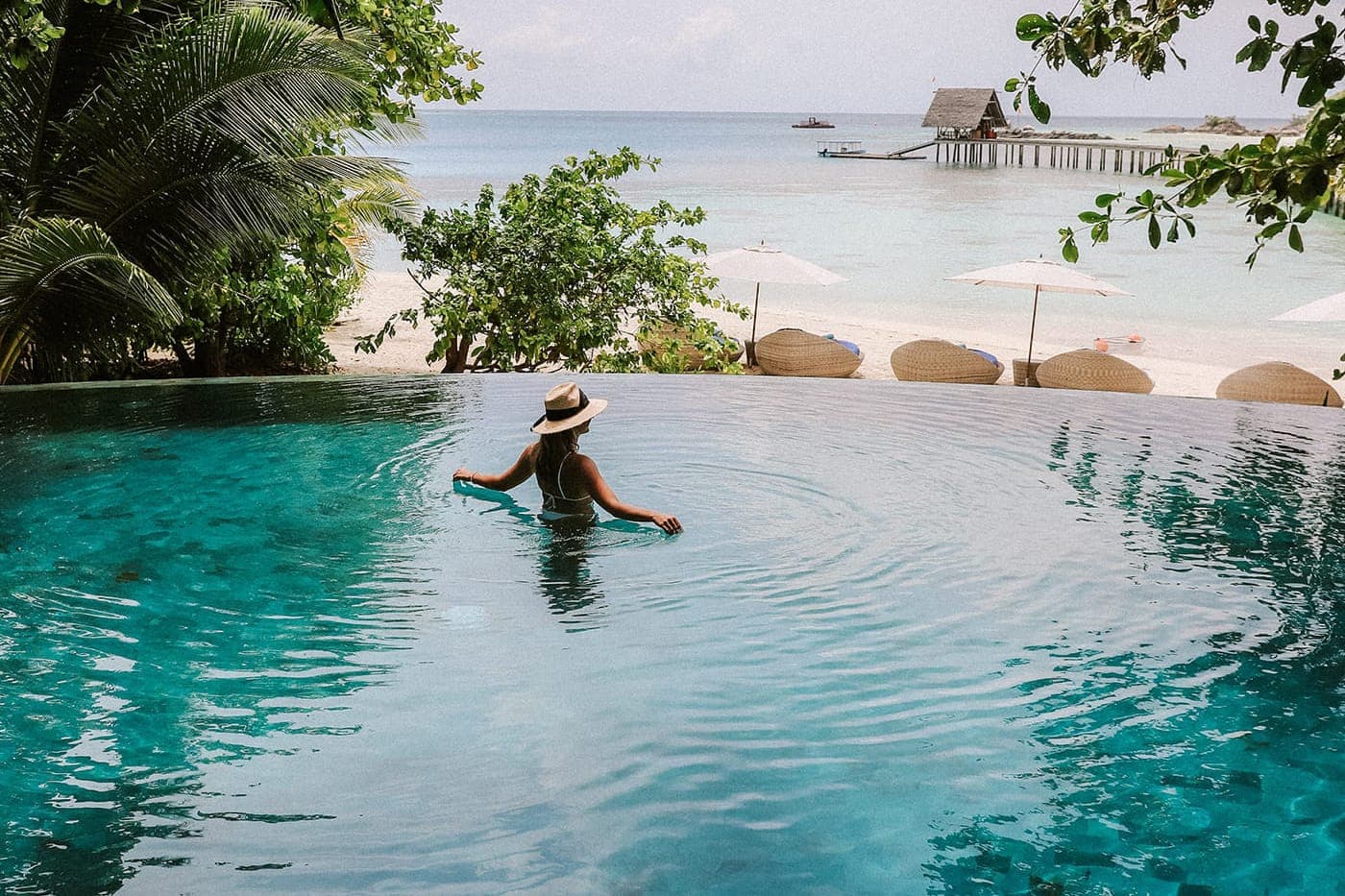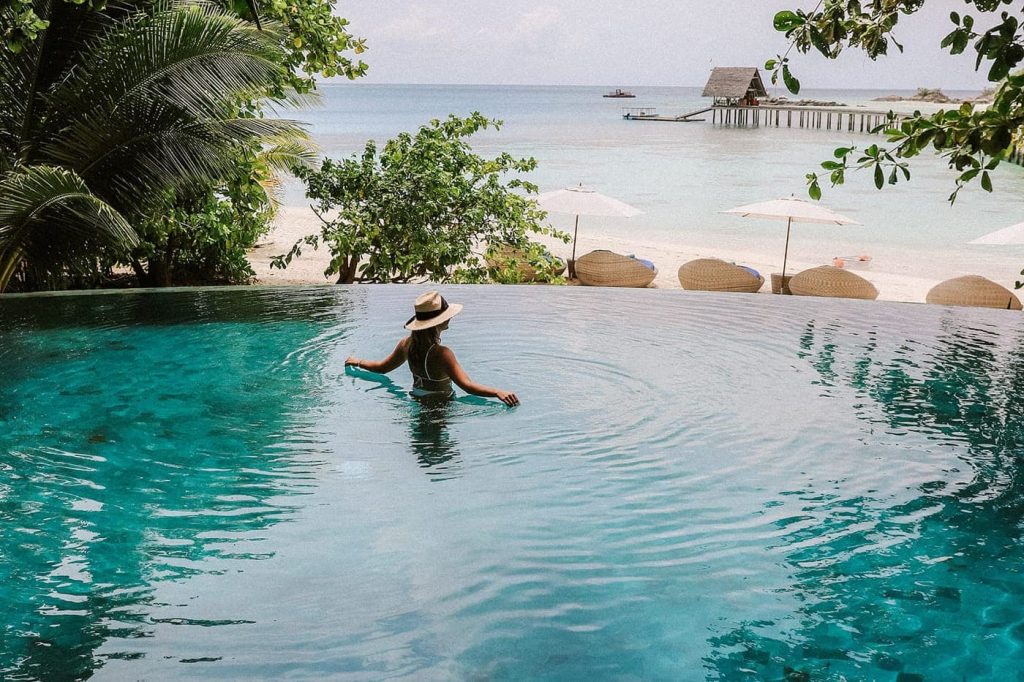 Echo Frames come in four color varieties and based on the color you select, you'll see options for either prescription-ready, polarized blue mirror, classic sunglasses or blue-light filtering lenses. Find the hue that suits you at amazon.com.
Echo Buds come in Black and Glacier White with the option of a wired or wireless charging case. Echo Buds offers a customizable fit that's made to move with you. Find your next pair at amazon.com.